Cloud DLP Alert and Remediation via Slack
Real Time Risk Alerts and Remediation via Slack Alerts
We're excited to roll out a feature highly anticipated by our community: welcome to real-time alerts via Slack! This Slack integration now allows your Altitude Networks platform to send you real-time risk alerts of file sharing activity that puts your data at risk, due to mistakes or malicious action, including a one-click immediate resolution action button. 
What Can You Do With Slack Notifications?
Real Time Alerts
The moment any employee performs a high risk sharing activity of a sensitive file, a real time alert will be sent directly to a slack channel monitored by the security/IT team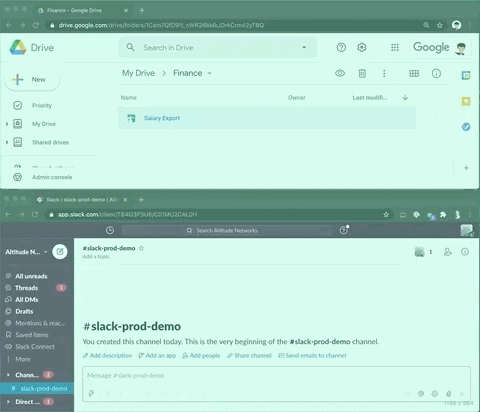 Core Information and Immediate Risk Resolution
The slack notification provides all the core information to understand the situation:
Type of risk detected
Name of File at risk
File Owner
Actor who took the risky action
The security/IT members in the slack channel can then directly "resolve the risk" or "view the file in drive"

Protect Your Data On The Go!
Slack Notifications also provides easy access via mobile devices in the event the security team are in a meeting or at a team offsite when that risky sharing action occurs!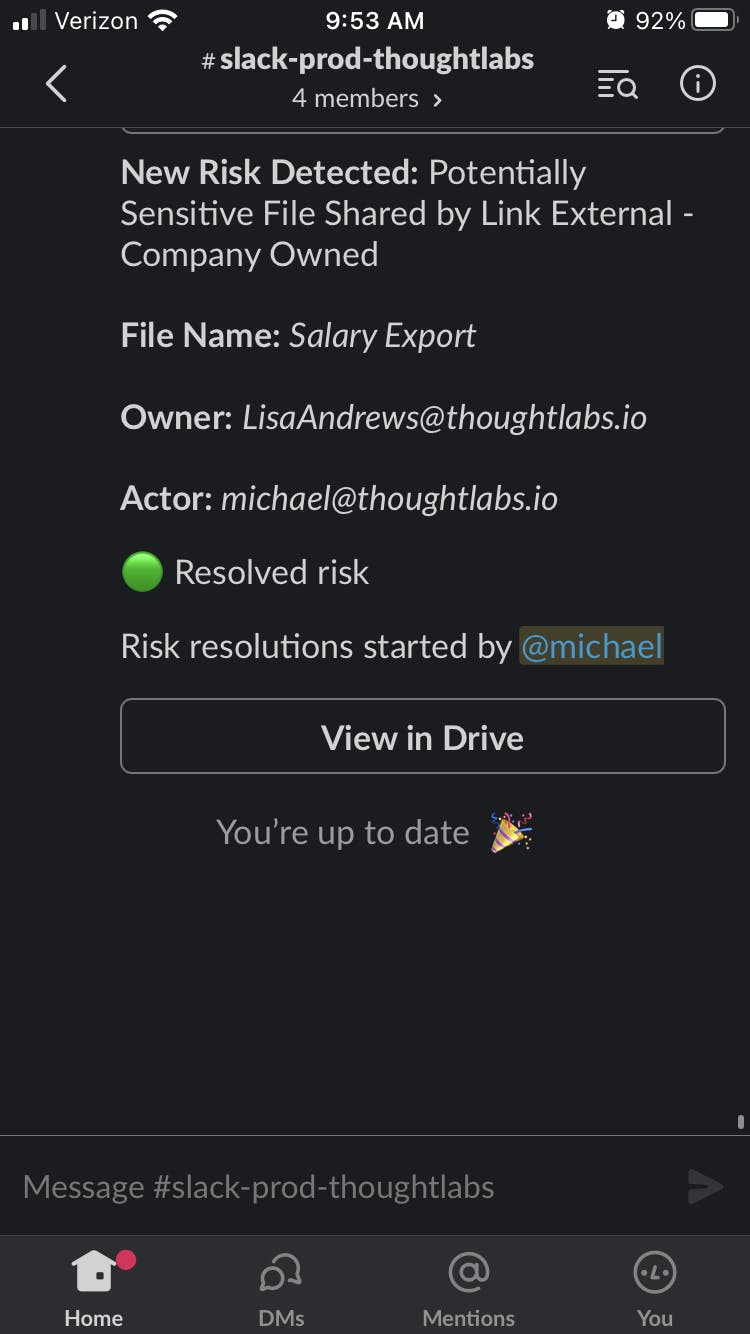 How to Enable Slack Notifications
It is easy for Altitude Networks' customers to enable slack notifications. Simply navigate to the settings page, select "Enable Slack Notifications" and then select the channel where you'll receive alerts. That's it!

Ready to Protect Your Data? Altitude Networks can help!
MORE FROM ALTITUDE NETWORKS
Altitude Networks Cloud Data Security eBook on The Top Risks Of Cloud Collaboration in Google Workspace G Suite and How to Mitigate Them
Catch the next great CISO to CISO episode with Ben Hagen Director of Security from Cruise!
Safeguard sensitive information from offboarding employees who might abuse their access, and discover who has access to the departing employee's shared data.