Is Your Cloud Data Secure in Today's Return to Work Reality?
After more than a year of work-from-home policies due to the COVID-19 pandemic, businesses are planning – and some are executing – their return-to-work strategies. For teams that had been working remotely, the time may finally be right to make a change.
COVID-19 cases and hospitalizations are on the decline. In late June 2021, the CDC reports an average of 12,294 new cases each day in the U.S., down significantly from the peak on January 8, when more than 300,00 cases were reported. Notably, these are the lowest numbers the country has seen since March 2020. Vaccinations are a major reason for decreasing cases, with the CDC reporting as of June 2021, about 66 percent of the U.S. population had received at least one dose of the vaccine. Another factor is reaching summer -- when people spend more time outdoors in sunlight and fresh air, which minimizes the chances of transmission. People also now tend to follow stricter hygiene and infection control habits, such as regular handwashing and maintaining a 6-foot social distance.
Even When Employees Return to Work, Cloud Collaboration Will Continue
Even though employees are beginning to close up home offices and return to work at the office, the cloud collaboration platforms they relied on throughout the pandemic will continue to be a part of routine processes for four primary reasons:
1. Transitioning a full staff back to the office may take time.
Some team members may have health conditions that put them at risk or prevent them from receiving the COVID-19 vaccine. Companies may also work with employees who lack childcare. These employees and their collaborative teams will continue to use the cloud solutions that enabled them to work together and communicate during the height of the shutdowns, such as Google Workspace and Microsoft 365.
2. Some businesses have decided that at least part of their staff could continue to work remotely.
An Upwork survey in 2020 found that a majority of hiring managers believed that the transition to remote work went better than expected and reported that productivity increased or stayed the same. The survey also found 61.9 percent said they are planning for their workforces to be more remote than in the past.
3. Cloud collaboration isn't only a tool for remote teams.
It's also a proven way to collaborate and communicate with partners, contractors, vendors, supply chains, and customers. Shared documents, spreadsheets, folders and other cloud assets allow all parties to work from the most updated versions – improving productivity and accuracy.
4. Cloud platform features can't easily be replicated with on-premises infrastructure.
When people collaborate, the cloud makes sharing data and files easy. Solutions such as Google Drive and Microsoft OneDrive allow team members, in or out of the office, to create, share, and review files in a centralized location. Attempting to build a system to provide that functionality would require extensive infrastructure, storage and backup, licensing, implementation, and maintenance. All considered, cloud solutions are the logical route for virtually all collaborative teams.
Try Altitude Networks' free Rapid Security Assessment and find out how many of your company's sensitive files are at risk.
Securing Work in the Cloud Should Not Be Difficult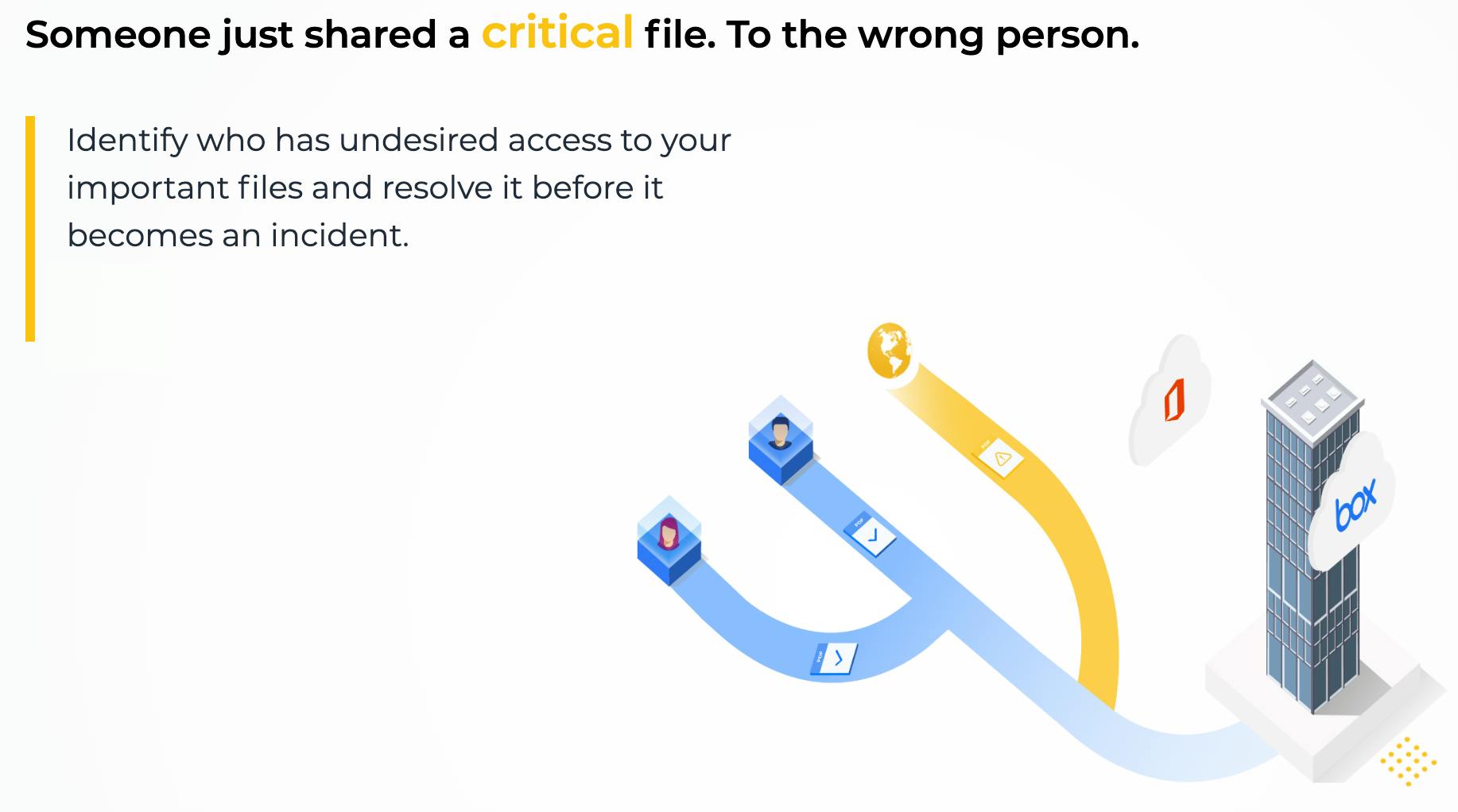 Although cloud collaboration solutions keep teams connected regardless of where they work and remove friction from collaborative processes, they also introduce data security challenges. Cloud service providers secure their infrastructure and platforms with solutions that identify and stop malware and hacking. However, those security measures don't protect your business from data loss or unauthorized access if an employee fails to protect a file by granting the appropriate level of permissions.
When businesses' IT environments were purely on-premises, data loss prevention (DLP) solutions could prevent data exfiltration by identifying and stopping actions that didn't comply with company policies. Those solutions, however, created a significant burden for the IT department, including rack installation, network configurations, and ongoing monitoring and maintenance. Moreover, they aren't effective at protecting data in the cloud.
Secure Cloud Collaboration with an Intelligent Solution
Fortunately, there are modern DLP solutions designed to keep cloud files and data secure. Using advanced technologies, intelligent data loss prevention solutions continually monitor activity and stop data loss.
Solutions that use natural language processing (NLP), a field of AI machine [1] learning, can understand the content of files, pinpoint protected data, and alert your security team when that data is shared outside your organization. The solution can also detect large data uploads, which may signal an insider threat, such as an employee who is about to resign and is attempting to take customer lists, intellectual property or other sensitive data.
An intelligent solution also provides continuous protection – you don't have to limit your visibility to periodic reports that may reveal data loss after it's too late to stop it. A data loss prevention solution designed for the cloud always works in the background, constantly monitoring activity, correlating logs and metadata enforcing policies automatically – replacing manual processes that are often incomplete and inaccurate -- and protecting your data.
Modern, cloud-based data loss prevention solutions also support the way collaborative teams work. API enabled They enable API integration creates for easy connectivity and dynamic data sharing with other applications, such as security event logs. Additionally, to accommodate bring-your-own-device (BYOD) environments or remote work, leading solutions are agentless. Therefore, employees' activities are monitored and protected regardless of whether they're sharing a file from their home PC or laptop, a tablet, or even a smartphone or the office when they return to work. No agent has to be installed on the device for the DLP solution to do its job.
Protect Your Business' Data Whether Your Team is Remote or Returns to Work
The past year has taught businesses that they need to be ready for anything – and many weren't prepared to secure data when employees shifted their workflows to the cloud. Do the DLP solutions you use employ the latest technologies to provide continuous data protection wherever your employees work?
Contact us to learn how to ensure your data is always protected.