What Are the Best Google Docs Sharing Settings?
With the growth of businesses with work-from-home models this year, more enterprises are using serverless business models and more employees are using cloud-based tools to brainstorm, collaborate, and share content for review. Even though people have used tools like Google Drive before the pandemic, they're now relying on them more than ever -- the days of collaborating in a conference room or at a colleague's desk are gone, at least for now.
Although Google Workspace (formerly G Suite) collaboration tools offer many benefits and conveniences to users, they also come with some risks, particularly related to sharing features.
Google Docs Link Sharing
Google enables you to share files with collaborators so that they can view, comment, or edit the documents that they contain. A user only has to right-click on a folder or select "share" from a drop-down menu. Then, a sharing dashboard appears where you can enter the email addresses of collaborators and set the level of permission you are granting them. 
You can make a collaborator a viewer only -- someone who can read but not change the contents of your shared folder or the documents in it. However, you can also designate collaborators as editors who can organize, add or edit files and share the files with other viewers or editors. 
To help protect your IP and your work, Google gives file creators the ability to limit access to files' or folders' links with three levels of access:
Restricted, which means only the people with the email addresses you add can access the folder or file.
Anyone in your group can edit or view, giving access to anyone with your company's domain (i.e., xxx@yourcompany.com).
Anyone on the internet with the link can edit or view -- no login or password required.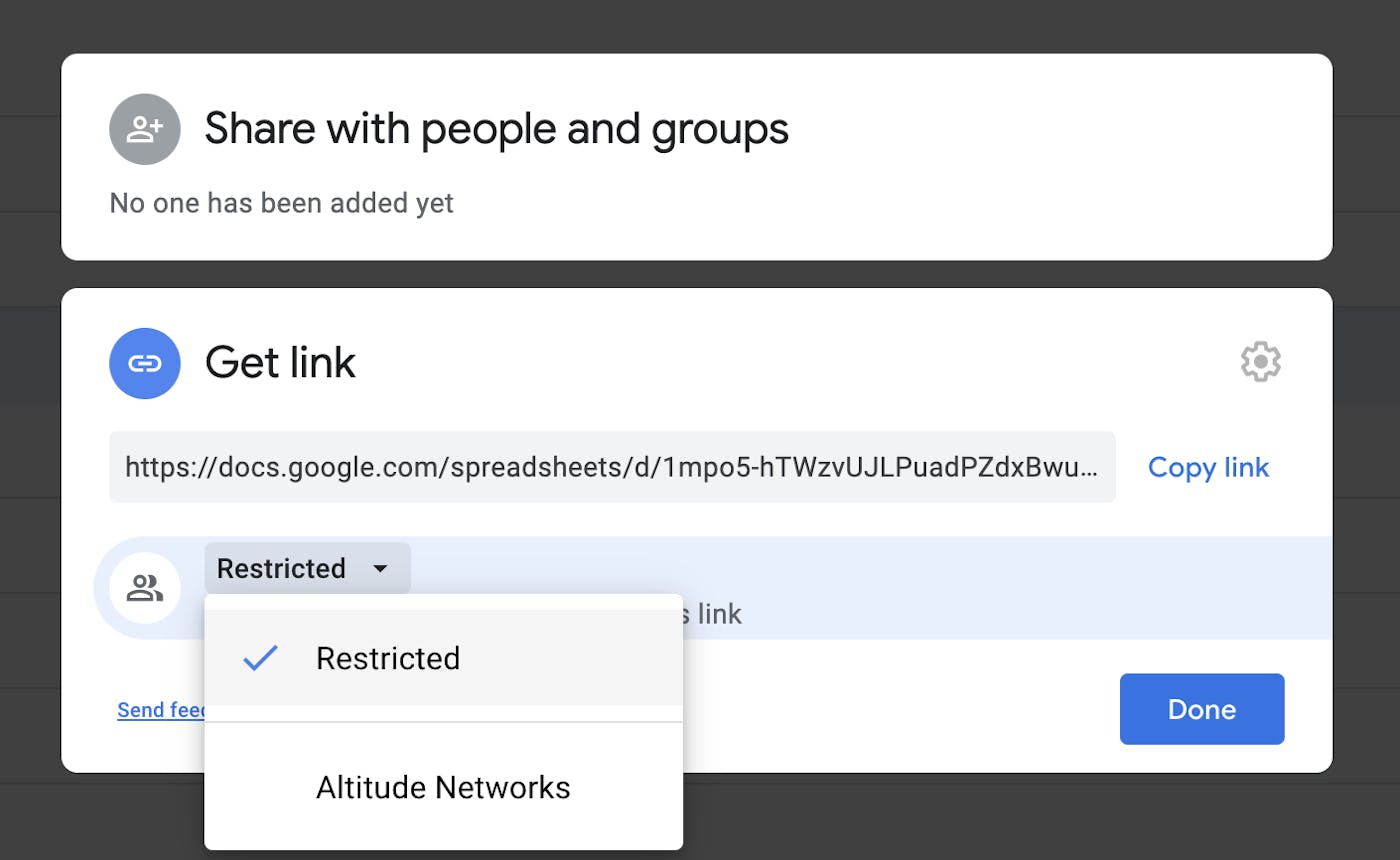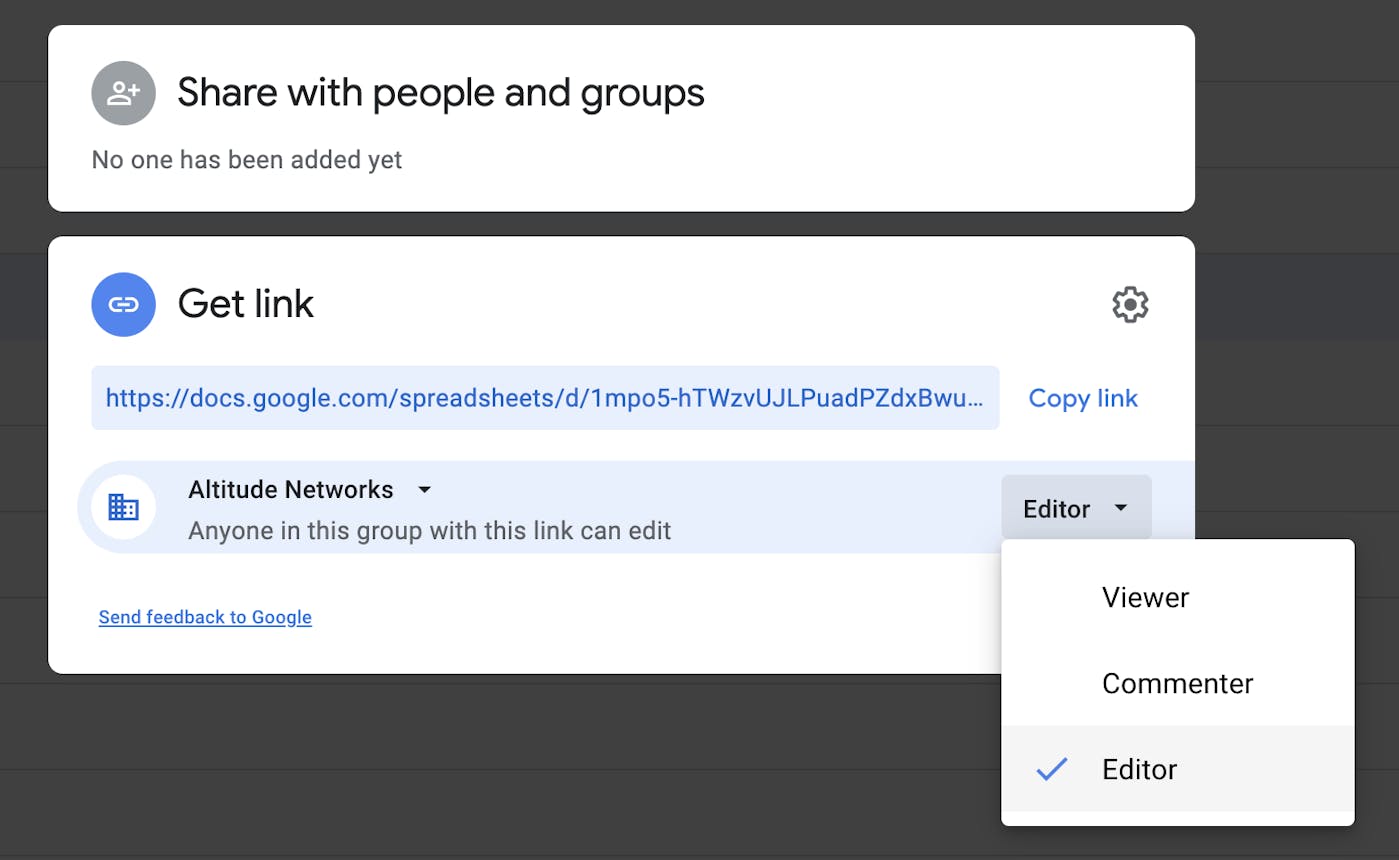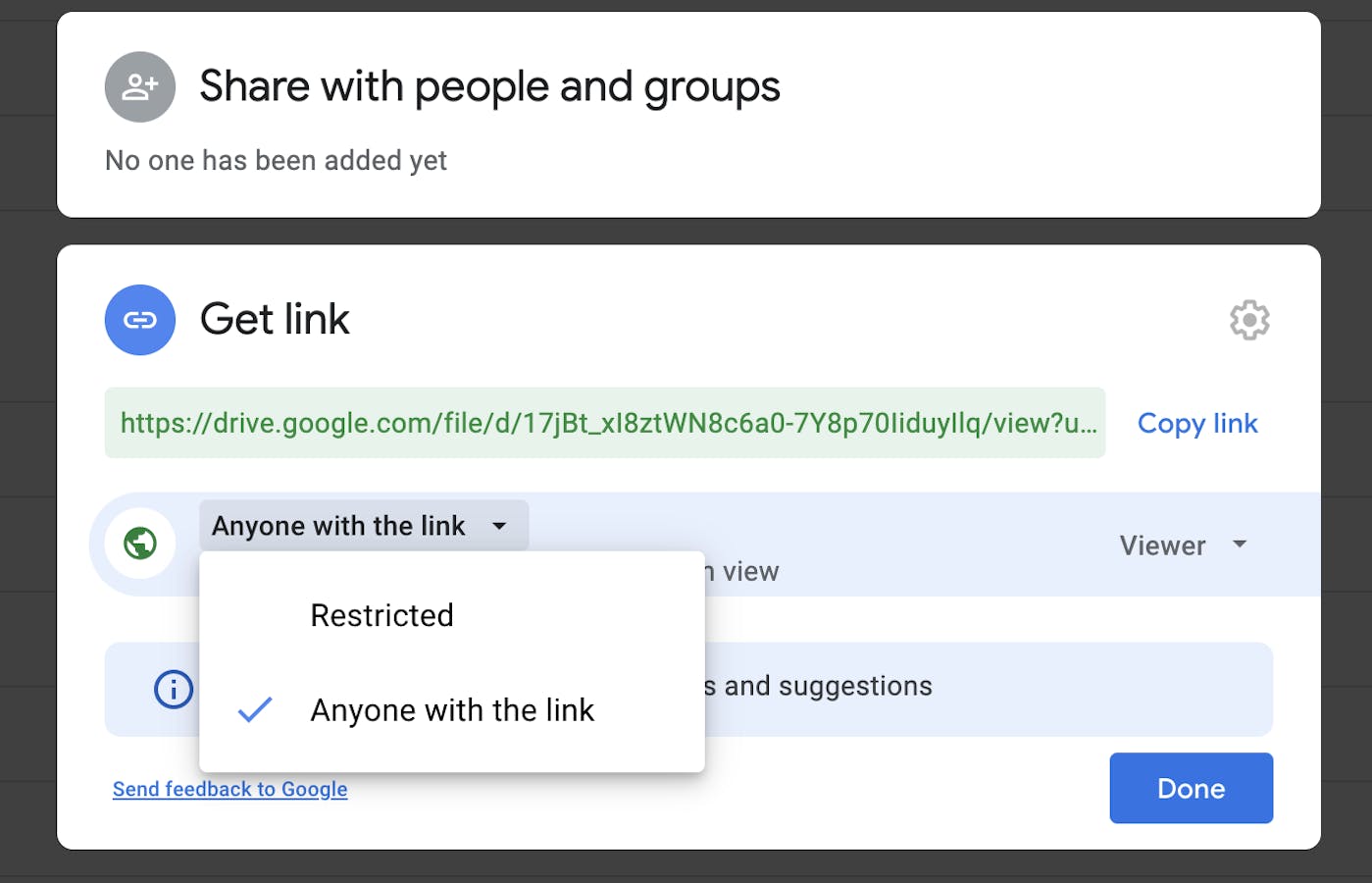 Although it's easy to choose unrestricted options so people can still access the files when they log in at home under a different email address or when collaborating with people who aren't familiar with collaborating through Google files, it can result in information falling into the wrong hands. 
Imagine the problems that could arise when anyone can access a link in these scenarios: 
In an email, you share the link to a strategic acquisition spreadsheet with a partner, but he adds a competitor to the email string.
Your boss logs in to check email for a colleague who took sick leave, and she finds a link to a document with organizational changes that you haven't fully thought through.
The link to a salary export spreadsheet is set for viewing by anyone in your company's domain. 
Although sharing files and folders is becoming a common part of workflows, it's vital to think through the restrictions that should be placed on links each time you share to avoid situations such as these. 
Google Drive Folder Permissions
Something that Google Workspace users can forget is that the permissions you grant for a folder apply to all of the documents inside it -- unless you go into that document's sharing function and change them. 
It's easy to work with collaborators on documents in a folder and forget exactly who you've shared the folder with and whether other people can add, delete, or edit files within it. This not only puts the integrity of your content at risk, but it can also allow the wrong people to have eyes on your documents. For example, a client could read notes you take on a call or during an internal discussion if you save them to a shared file – inadvertently giving them access to costs and your markup or details of a problem with their account. 
Google Workspace File Sharing Best Practices
Collaboration tools, such as Google Docs, Sheets, and Slides, are meant to empower users to collaborate rather than working in a top-down management model where managers assign all of their work. However, that doesn't mean that their use shouldn't be managed at all. 
It's a smart strategy to have a company policy on how Google file sharing should work, including how users should share and grant permissions in specific circumstances. For example, for businesses that routinely share documents containing sensitive data, the "anyone on the internet with this link can view" option should probably be off the table.
Your data security policy should also include oversight and periodic audits of sensitive documents to ensure that sharing and permission settings comply. 
Once you've established your policy, inform your team about the decisions you've made and why they're necessary to keep company data, client and partner relationships, and IP safe.