Who has changed the sharing permissions to a Google document?
When the security of your data and your intellectual property is concerned, you can never have too much visibility. If you're a Google Workspace (formerly G Suite) user, it's vital to maintain oversight into the people who have access to the documents you create. Features within Docs, Sheets, and other collaboration tools allow you to monitor who can view or collaborate on the documents you create and review the document revision history.
Start with the Activity Dashboard
In each Google Doc, you can click on the "trend line" icon at the upper right to access its activity dashboard. From this screen, you can see a list of viewers, how many of them accessed the document each day since you created it, and how many comments the document received.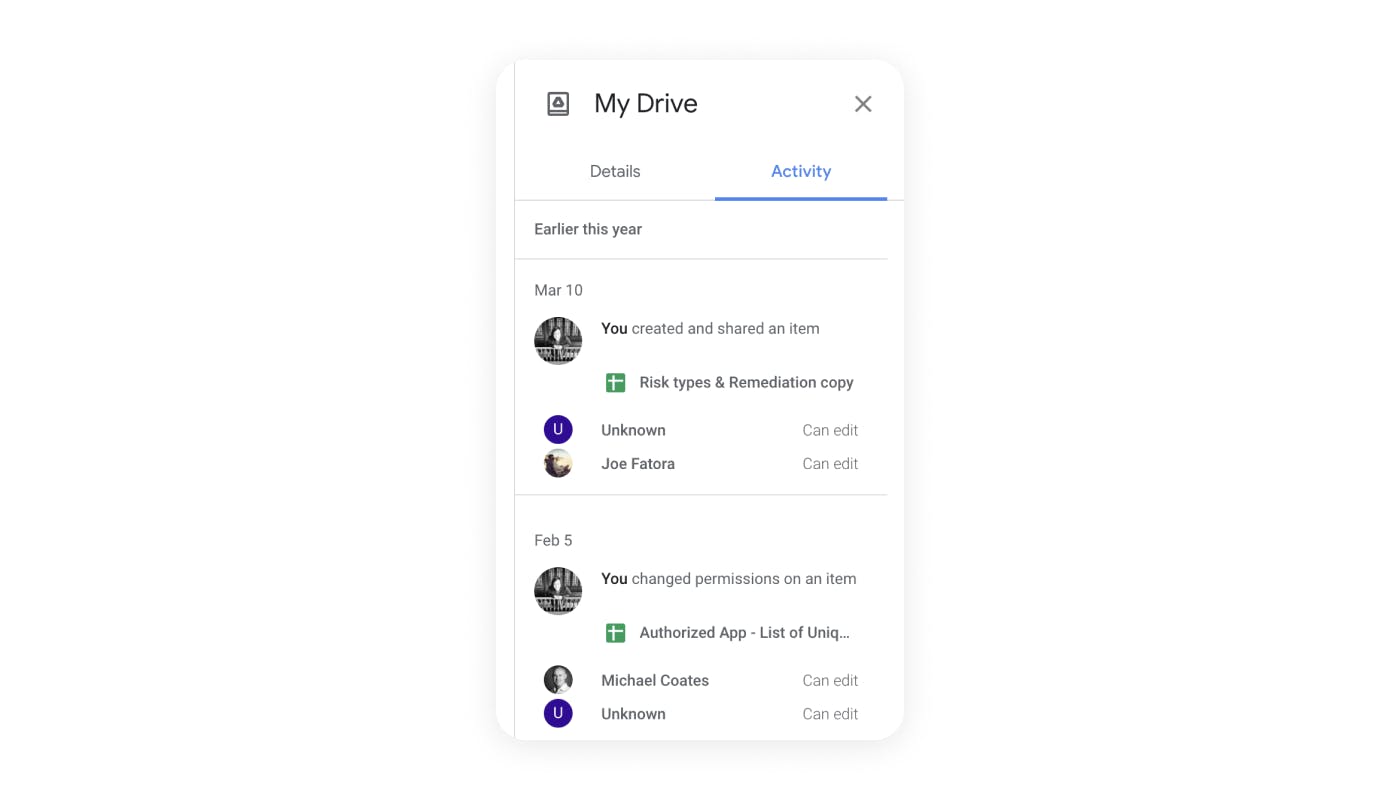 The viewers or editors listed for your documents shouldn't be a surprise to you. When you share a document with collaborators, you have the ability to designate them as viewers, commenters, or editors – a step in the sharing process that you shouldn't take lightly. Viewers can read anything you write or review data in your spreadsheets. Editors have even more input, with the ability to make changes to your document and even add other collaborators.  
Fortunately, when you share a link, you can restrict access, which only enables the person you share the link with to view or edit the document. You can also make the link accessible to anyone in your domain (user@yourcompany.com), or you can grant unrestricted access, enabling anyone on the internet with the link to either view or edit the document. If you need to change permissions that you set originally, you can do so from the activity dashboard.
Google Workspace Tools that Allow You to Drill Down Deeper into Activity
Although the activity dashboard allows you to see a list of collaborators and the permission they have, you can't use that screen to see who added additional viewers or who changed link sharing permissions.  That information is available only to an administrator who signs into the Google account and accesses the audit log.
A large, active organization can easily have hundreds or thousands of entries in their audit log on any given day. So, to make it easier to find what you're looking for, you can search the audit page by file name or document ID to see its full audit history. You can refine your search further by filtering event types, such as "user sharing permissions change" or "link sharing visibility change." Then, you can review who added collaborators or changed their permissions. 
This type of investigation is usually unnecessary on a routine basis, but if you suspect data loss, it can be traced back to an unsecured Google Doc, this information can be quite valuable.

Control Versions with Edit History
In addition to knowing who has accessed shared files, it can also be important to know which changes they've made. Google Docs and Sheets automatically save changes, which assures document creators that they won't lose work because they forget to save manually, as is the case with other software. But automatically saving changes in a shared document could still lead to lost work if a collaborator deletes information – especially if that person was added as an editor without your approval. Google doesn't leave you without options in these cases. It tracks all changes and enables you to go back to the previous version when necessary. 
To review a document's revision history, go to the File menu, then to Version history. A list of revisions appears to the right of the document, showing who worked on the Doc and the day and time they revised it. If you choose to revert to an earlier version of your document, you can select and load it from this list.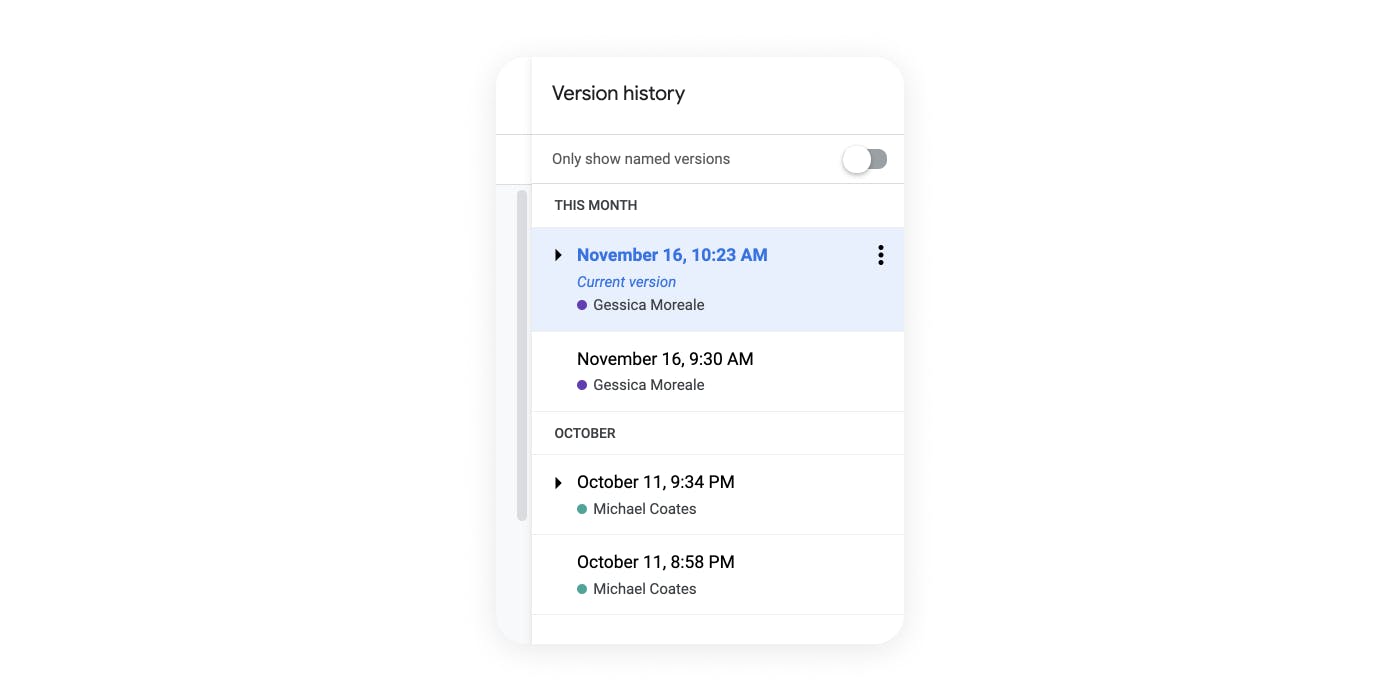 Google also gives you the ability to review all comments that collaborators made. Click on the comment icon at the upper right for a complete list of comments you can use to make sure that you've taken all of their feedback into account in your final document. 
Creators Have Ultimate Control
As a creator, you never lose the ability to control who sees your document, how they can interact with it, and which changes and edits you accept. Use the Google Docs and Sheets features available to you to protect your IP, ensure the integrity of your work, and maintain control.